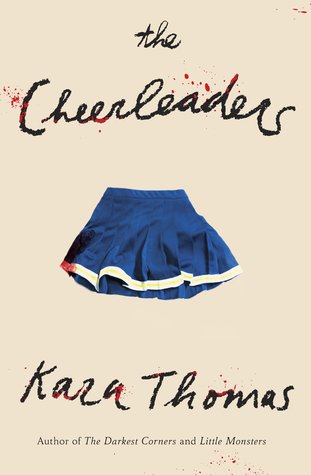 Ratings : 311
Review : 149
---
Published : Jul. 31, 2018
By : Delacorte Press
Language : eng
Paperback : 384 Pages
Published : Jul. 31, 2018
By : Delacorte Press
Language : eng
Paperback : 384 Pages
The Cheerleaders
There are no more cheerleaders in the town of Sunnybrook.

First there was the car accident—two girls gone after hitting a tree on a rainy night. Not long after, the murders happened. Those two girls were killed by the man next door. The police shot him, so no one will ever know why he did it. Monica's sister was the last cheerleader to die. After her suicide, Sunnybrook High disbanded the cheer squad. No one wanted to be reminded of the girls they lost.

That was five years ago. Now the faculty and students at Sunnybrook High want to remember the lost cheerleaders. But for Monica, it's not that easy. She just wants to forget. Only, Monica's world is starting to unravel. There are the letters in her stepdad's desk, an unearthed, years-old cell phone, a strange new friend at school. . . . Whatever happened five years ago isn't over. Some people in town know more than they're saying. And somehow Monica is at the center of it all.

There are no more cheerleaders in Sunnybrook, but that doesn't mean anyone else is safe.
ABOUT Kara Thomas
Kara is the author of THE DARKEST CORNERS, coming April 2016 from Random House/Delacorte. She is also the author of the Prep School Confidential series from St. Martin's Griffin under the pen name Kara Taylor. Kara has written for Warner Brothers Television and currently writes full-time on Long Island, where she lives with her husband and rescue cat.